Internships
Do you know you can do your internship at 360 Amsterdam Tours?
Send us a motivation letter and details of your current studies and we'll get back to you to see if we're a match for you!
Testimonials of some of our interns.
Francesca

I did an almost 3 months internship at 360 Amsterdam Tours with my friend Giulia and it turned out amazing! I did not expect to find such a good environment where I really felt understood and listened to. Furthermore, I was able to practice my language skills in a workplace for the first time and it definitely helped me to interact with many different cultures which is one of the main aspects of Amsterdam.
So, I would definitely recommend this experience because they will welcome you as a family.
Patrick

You can call me Pat, I am a Tourism Management student for my Bachelor degree.
Doing my internship at 360 Amsterdam Tours was the best choice for me, simply because:
-You get to meet and work with open-minded people
-You grow as an employee and person individually
-Overcoming challenges leave you wiser -you gain experience in a fun and engaging way
I have learned a lot during my 5 months of internship, creating lovely memories, maintaining beautiful relationships amongst the backoffice heroes and all this within a modern and practical mindset which was very fitting to me.
A warm and big thank you to all of the 360 Team~!
Aura

I did a 4-month internship at 360 while still a master's student. I worked hand in hand with a lovely and supportive team, creating a connection beyond work. Every day was stimulating, allowing me to show my true colours. Moreover, the possibility of being in touch with customers and guides from far and wide enabled me to better my language skills. Forever grateful for this experience of personal and professional growth!
I highly suggest you do your internship at 360!  
Petra

I have never imagined that after my Master's degree I would work for such a friendly and dynamic team. They allowed me not only to work in the office, but also to take several tours of the city. I have been working for 4 months as an intern and I shared fantastic "gezellig" moments with the team.
I will always be grateful to them for this wonderful experience,
I highly recommend doing an internship with 360 Amsterdam Tours.
Bibiana

360 Amsterdam Tours embodies the right combination of a challenging and interesting job opportunity and a fantastic Erasmus experience. The internship with them made me grow both work-wise and personally. The managers of the company are great, they are able to listen to you when you need it the most. I have learned how to handle a lot of activities at the same time . You will acquire new soft skills and you will never get bored  with their team!
Anna

"I am very happy that I was able to absolve a 5 month internship at 360 Amsterdam Tours in 2021. I learned many different things while being in an amazing team!
They trusted me with responsible tasks in the back- and front office, where I could show and extend my abilities and knowledge.
Being far from home, I really enjoyed being part of this family and having fun at work – I will never forget my time there!"
– Dank je wel!
Alice

My internship at 360 was an amazing experience, I would totally recommend it. Not only the job, but the team is amazing, they always make sure that you're doing ok, asking if you need help, they take time to help and explain. You never feel alone or lost, they make sure you're confortable the minute you walk in. This experience was incredible and I wish I had stayed longer with them.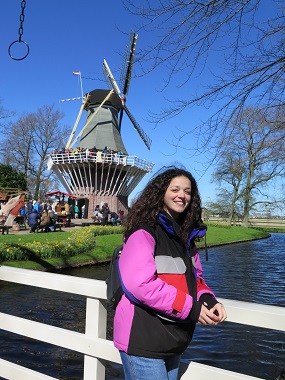 Marta

I had the opportunity to do my curricular internship at 360 Amsterdam Tours, where I worked for 3 months. The working environment is welcoming, inclusive and among colleagues we help each other when needed, creating a good team. It was a challenging experience that made me grow both on a personal and professional level, as I was able to practise various languages, improve my communication skills and learn how to approach the customer properly.  
If I went back, I would make the same choice to work in this company.
Mauran

My internship lasted 12 weeks at 360 Amsterdam Tours and I would have liked the time to pass more slowly. The team is very welcoming and trusts you completely. I can only recommend this company and thank them again for this wonderful experience and for these unforgettable memories.
Lucas

"I worked for the company 360 Amsterdam Tours for 2 months. I joined a dynamic team, always motivated, overall in a good working atmosphere. I was able to be in contact with the customers and learn new booking software and others. The company trusted me for the development of 2 new tours, trust that I greatly appreciated. I recommend this company to anyone who is motivated and wants to work in a good atmosphere. Who is looking to be in contact with customers. Again, a big thank you to the company for trusting me."
Nele

"I've been working as an Intern for 360 Amsterdam Tours for 5 Months in the middle of the covid pandemic and I'm super glad that the company still gave me the chance to work in their office in beautiful Amsterdam.
While working, you'll not only feel like you are an intern, no, you are a real member of the company, and you'll learn a lot.
I highly recommend an internship at 360 Amsterdam Tours for everyone who is looking for an fun, interesting and diverse internship."
Celia

At 360 Amsterdam Tours you will find a host family and a super friendly office in which you will be happy to work! They trusted in me and enabled me to learn many things! Just go for it!!
Solène

"Hi ! I am Solène, I did my 2 month internship in this amazing company !
This internship learned me a lot, I had responsibilities, I helped customers and felt part of the company at 100%. I spent an amazing time with this helpful and trust team! I already miss working with them. Thank you for being so nice with your interns!
360 Amsterdam Tours is a big family!"
Margot

My name is Margot and I am a bachelor student at Ca' Foscari. I did my curricular internship at 360 Amsterdam Tours for about three months and I had an amazing time. I had no job experiences beforehand so I was able to learn a lot both personally and professionally, for which I am very grateful for. The team is supportive and always ready to help (and have a laugh with). I personally don't think that there is a better internship experience than this one!!
France

Best internship ever for real!!
All the 360 team is amazing and super nice, they explain everything very nicely. And they really care about their customers, and employees of course. They always try to find a solution.
If I could do this again I would definitely!!!!
Mara

I've worked for 360 Amsterdam Tours for 2 months by remote, while I was in Italy.
It has been a wonderful experience, because I felt I was part of their big family even though I was far and I
couldn't meet them in person. The job is challenging and never boring, every day you learn something new
and get in touch with new people. It really opens your horizons. Thank you 360! I wish to come to
Amsterdam soon!
Vincent

"I've been working 2 months in the company and I only have good memories with the whole team. They are such nice persons and I felt really comfortable with them. Moreover the desk is really well located in the center of the city. Best work experience with this lovely people, really ♥"
Lena
The best experience I could think of. I became part of an awesome, dynamic and international team which always supported me during my internship. I would choose 360 Amsterdam Tours over and over again!